JA-15LB-B The Dome Auger Filler Machine

1,The machine is specially designed and manufactured for powder.
2,Made of 304 stainless steel, has food hygiene anti-corrosion chemical products certification.
3,The hoppper can be opened horizontally and the screws can be removed without a tool.
4,If you measure different weight,just change screws.Adapt to a variety of powder material.
5,The servo motor drives the feed screw to rotate and cut off.
6,The performance is stable and reliable, and the adjustment is simple and quick.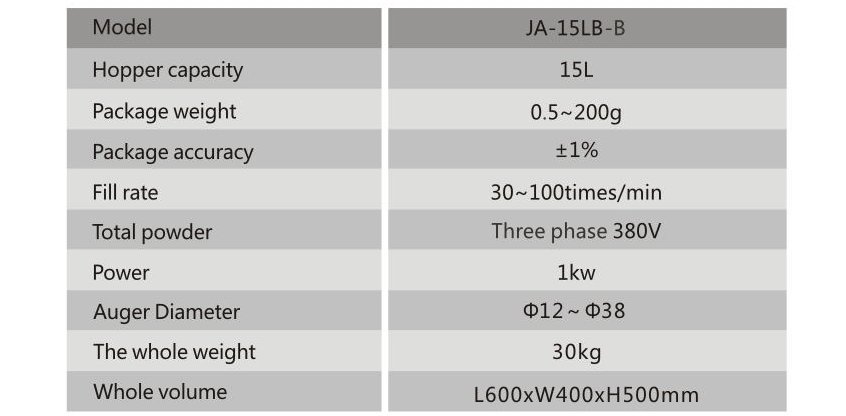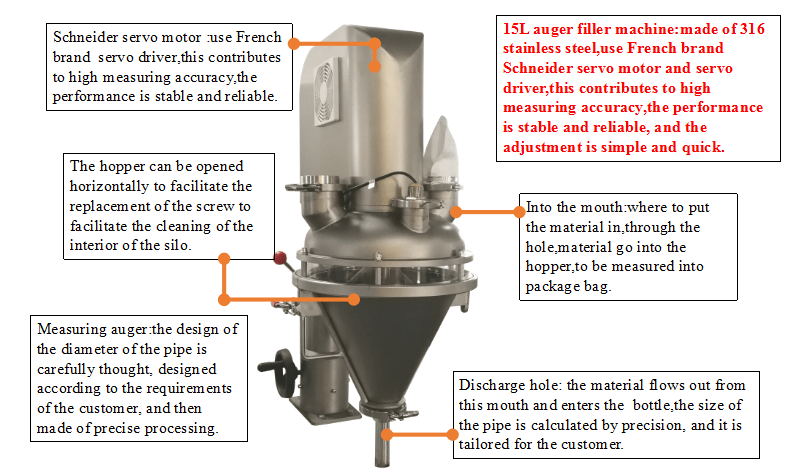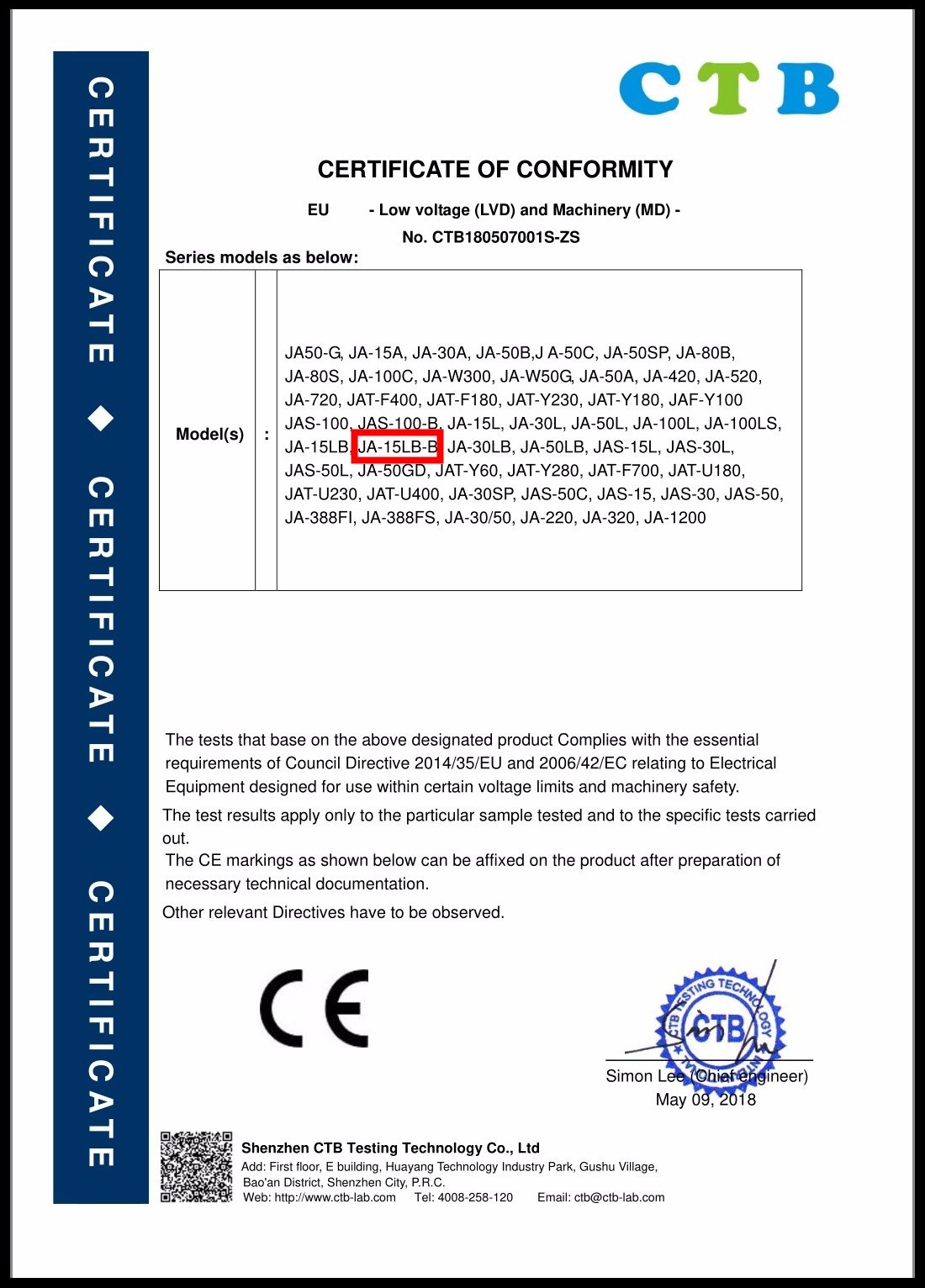 Business Advisory: (+86)18576551672 Elsa
买竞彩足球输了100万 (+86)18576551671 sharon
technical service: 0757-81082613
买竞彩足球输了100万e-mail: sharon@jieaopacking.com
买竞彩足球输了100万 elsa@jieaopacking.com
chinese website: www.jieaopack.cn
ali integrity through: jieaopack.1688.com
买竞彩足球输了100万office add: no3, keyun middle road,technology industrial park a area,shishan town,
nanhai district,foshan city,guangdong,china